Image-Seeker for EnCase® (ISE)

Добавлено:
17 июн 2007, 10:47
Image-Seeker for EnCase® (ISE)
Image-Seeker for EnCase® (ISE) is the powerful alliance of two renowned investigative tools used by law enforcement and government agencies worldwide.
Image-Seeker is the industry standard in content based Visual Search and Retrieval Software. It analyses the actual pixel content of image files to match photographic data based on its visual content. With ISE, Guidance Software's EnCase and LTU Image-Seeker image analysis tools are applied to image files tracked by EnCase - found on seized hard drives or disks, interceptions, and from other data sources under investigation.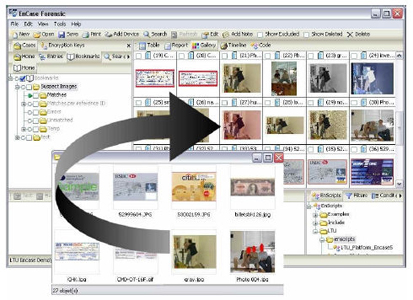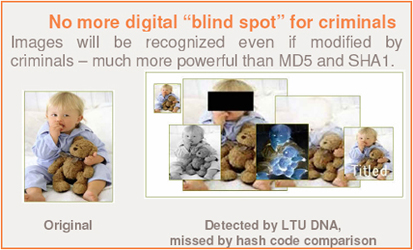 Functionalities
* Rapid comparison of seized images with databases of known or reference images.
* Dramatically accelerates the analysis of photographic evidence on seized or intercepted materials.
* Effectively streamlines the examination of high volumes of visual data.
* Integrate extensive libraries of image "DNAs" and information derived from one or several central secure Image-Seeker enabled databases. Original images can not be reconstituted from their DNA signatures.
* Create your own reference image databases that can easily be analyzed and stored locally.
* Applicable to all types of image-based investigations: fraud, counterfeiting, abusive images, counterintelligence
and counter-terrorism.
* LTU Image-Seeker for EnCase includes features requested and specified by a US government agency.
Main features
* User friendly interface
* Detects and analyses camouflaged files (hidden images with fake extensions)
* Manages NTFS and FAT partitions
* Over 20 image formats
* Processes data on unallocated disk space, images extracted from documents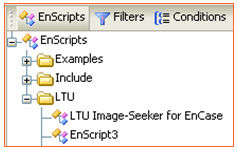 Architecture
LTU Image-Seeker for EnCase (ISE) uses a special library of encoded signatures (image "DNA's") for matching suspect images with images already known. Agents in the field or in the lab may quickly identify which images on the seized materials are known criminal images referenced in national or international databases. The encoded library of digital image signatures can be transferred securely: it contains no images but only visual descriptors of the images – the LTU image DNAs. In compact form (matching signature), the descriptor of an image weighs less than 1 kb. The EnCase scripting feature EnScript® is the bridge between EnCase and the LTU Image-Seeker visual analysis application: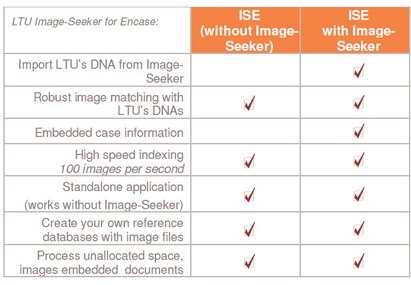 Homepage
http://www.ltutech.com/en/technology-an ... ncase.html
Image-Seeker for EnCase Product Sheet (PDF)
http://www.ltutech.com/en/PDFs_Eng/Imag ... Encase.pdf